Three FREE Social Media Icon Sets
Social Media Icon Sets are always usefull, as every website has its own design, thus needs its own social media icons. During my work on some website-projects, i created three free Social Media Icon Sets. They are containing icons for: Facebook, Google Plus, Twitter, Youtube, Pinterest, Linkedin, RSS-feeds and for email.The first set is based on a lovely rainy leave, which i took a picture of this sping. The second social media icon set imitates a rough stone or steel pattern. In contrast the last set has a basic shape, like it has been drawn with a pencil.
So here are some previews: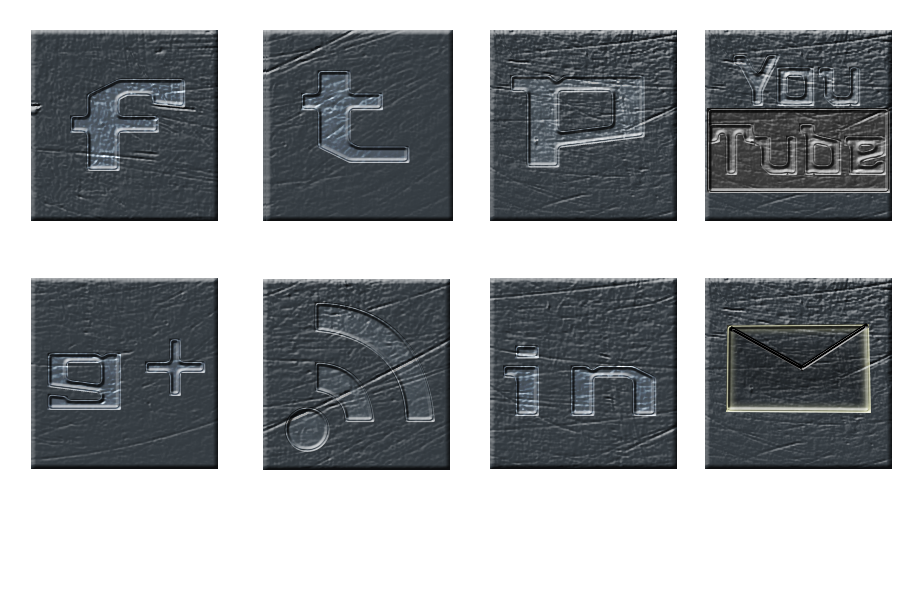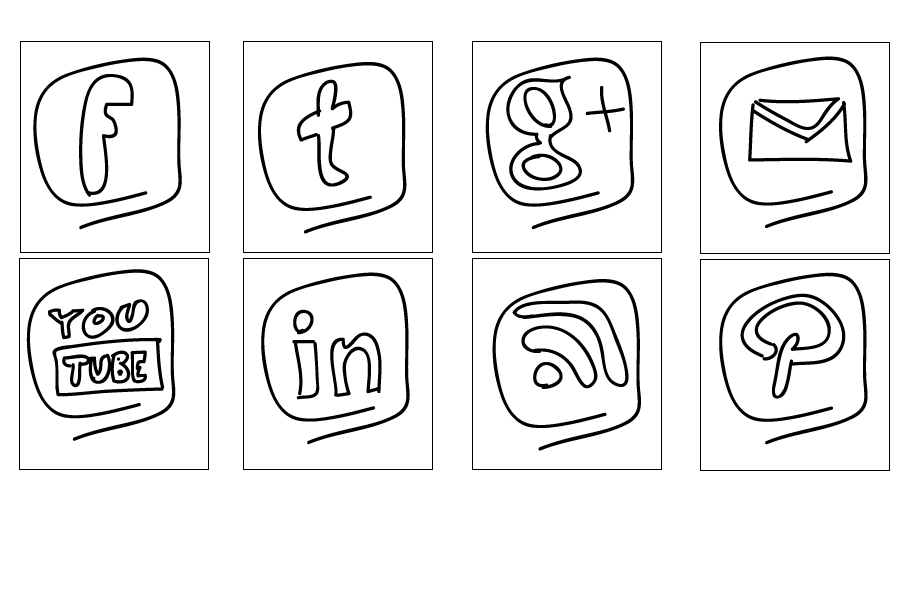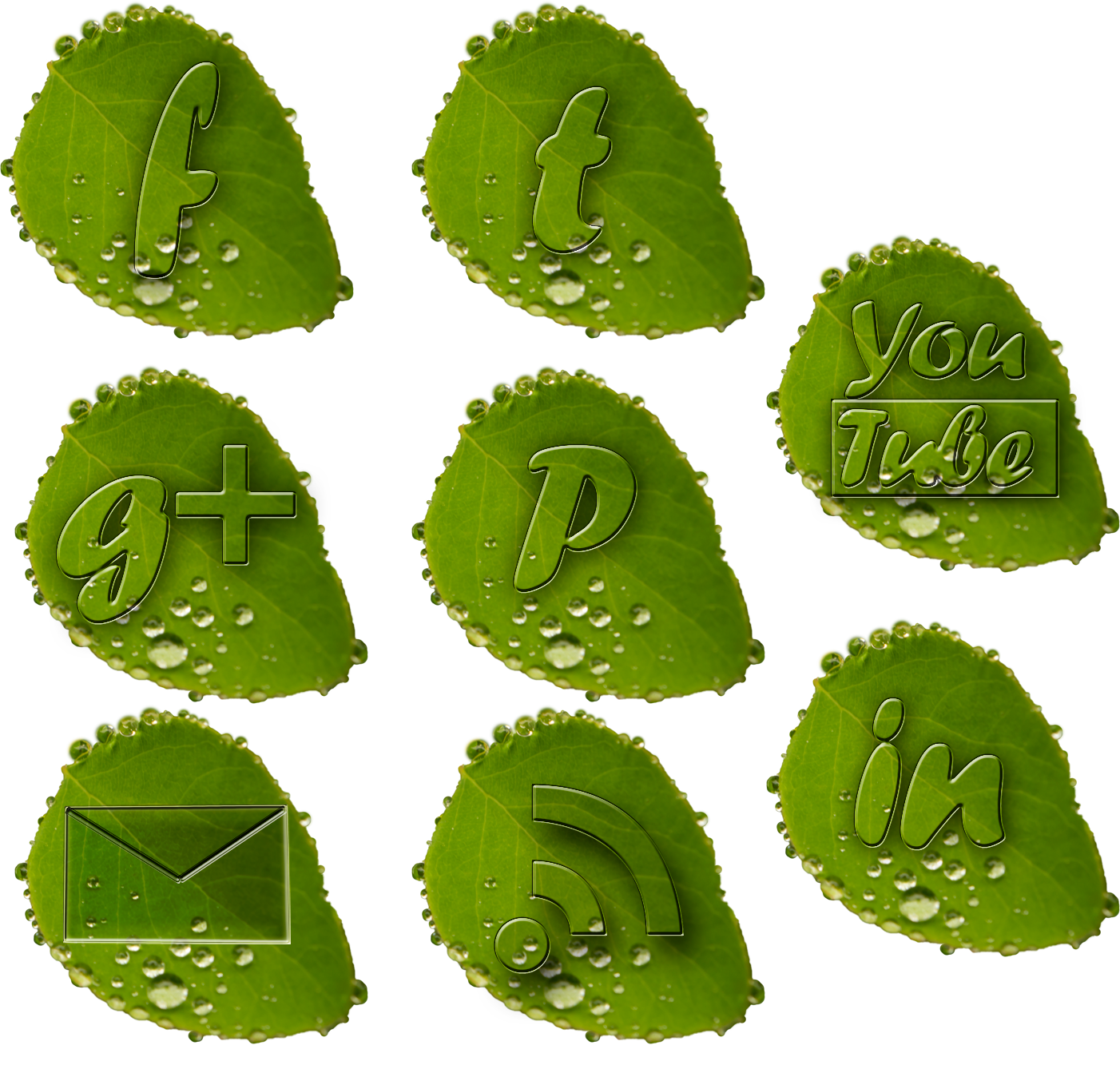 Download your free Social Media Icon Sets now!
I packed all of them in a zip-archive. It contains the above icons in a 64px and 128px version, plus a larger version, which you can resize due to your own needs.They are in .jpg and .png format so ready to use for your website.
I recommend using the rainy icons with a minimum of 128 pixels, as they are optimized for this size, if you use them in a smaller size, just color the letters with higher contrast. Contact me, if you need the original Photoshop-File.
Download the Social_Media_Icon_Sets as a Zip-Archive.
The free Social Media Icon Sets are based on my work with Adobe Photoshop and Illustrator and are completely free of any copyrights and charges. You can use them for your private or commercial issues. You can change their appearance or add new features to them. Anyway, i would
appreciate any reference-link to my Website, if you use them.